Get away for a day
Day spa at the Hotel Theresa
Want to get away from it all for a few hours but don't have the time for a proper holiday or health retreat? Sounds like a day spa is just the right thing for you!
We invite guests to unwind in our beautiful spa area and enjoy fabulous views of the mountains without committing to a full holiday at the Hotel Theresa.
Day spa guests are also welcome to book treatments such as massages and facials and use all facilities in our spa such as saunas, pools and chillout rooms.
Interested? Get in touch with our spa team by calling +43 5282 2286 74 or sending an e-mail to spa@theresa.at.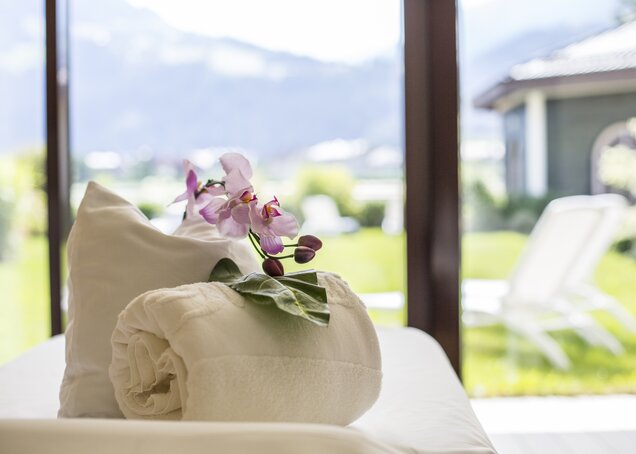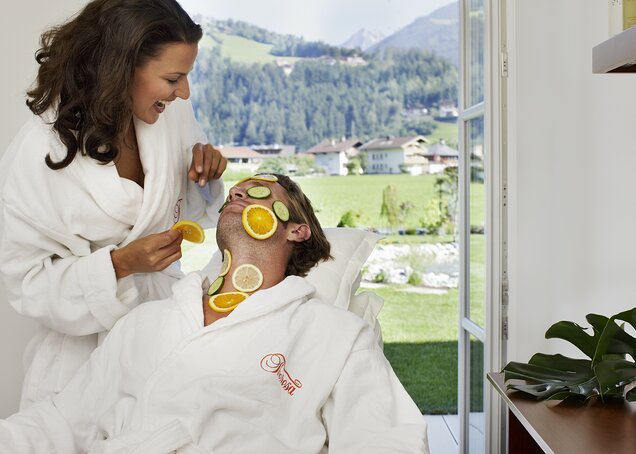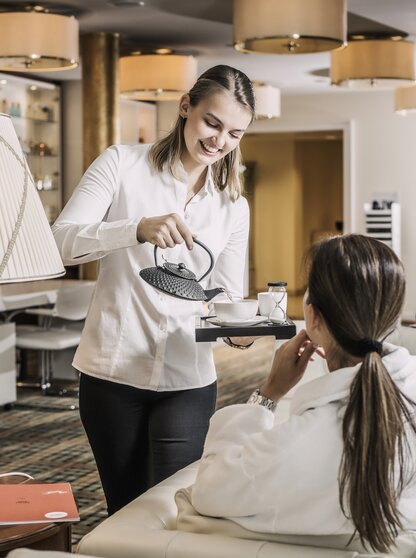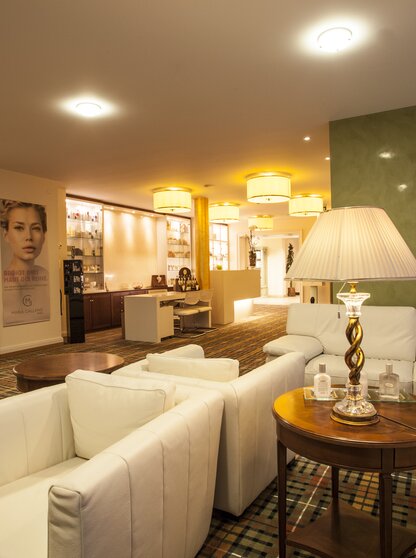 What's included in a day spa?
€90.00 per person *
*Treatments are not included in the price
Day spa deluxe at the Hotel Theresa
3,500m² spa area with pools, saunas and chillout areas, incl. bathrobe, slippers, towels and spa bag
Back massage (25 min.) or full-body massage (50 min.)
Free participation in all exercise classes and activities
Finnish sauna with infusion
Comprehensive lunch buffet and cake buffet
Tea and juices available all day
€119.00 per person incl. back massage
€149.00 per person invl. full-body massage
(please book in advance)
Detox day spa
3,500m² spa area with pools, saunas and chillout areas, incl. bathrobe, slippers, towels and spa bag
Detox bath (30 min.)
Free participation in all exercise classes and activities
Finnish sauna including infusion
Vegetable broth and a selection of dishes from our lunch buffet
Detox tea infusion
Optional: lymph drainage (€75.00 extra)
€119.00 per person (please book in advance)