Activities away from
the ski slopes
Winter highlights for non-skiers
Skiing and snowboarding are great, but sometimes it's good to have a break and try something else. Here in the Zillertal Valley there are lots of alternative activities in winter offering guests the opportunity to enjoy the wonderful landscape while escaping the busy ski slopes. Ice skating, tobogganing and special snowshoe adventures are just a few of the options on offer here in the beautiful Austrian Alps.
Winter activities away from the slopes for all the family

Snowshoe walks

Winter walks on well-maintained trails

Guided walks

Tips at reception on alternative winter activities
Activities for non-skiers
There is a great toboggan run near our hotel measuring 7 kilometres from top to bottom. Suitable for families with children, it is a great alternative to skiing and snowboarding. You will also find plenty more toboggan runs throughout the region. All in all there are 45km of toboggan trails in the Zillertal Valley.
Snowbiking is a booming sport where adults and youngsters (12 years and older) can cruise the pistes on specially designed bikes with mini skis instead of wheels. All the equipment can be hired from our hotel. We have a special snowbike instructor, Harri, who is on hand to show you the correct technique for a fun and safe time on the slopes.
Ski touring in Tyrol
Ski touring in the Zillertal Valley
Ski touring has been around for thousands of years. Instead of taking a lift or cable car it involves walking up the mountain (either on-piste or off-piste) using special "skins" attached to the base of your skis. Once at the top these are removed and you can ski down, often through soft powder. Stefan Egger is a passionate ski tourer and will be happy to show interested guests everything they need to know to enjoy this sport and give tips on the best spots in the valley for ski touring.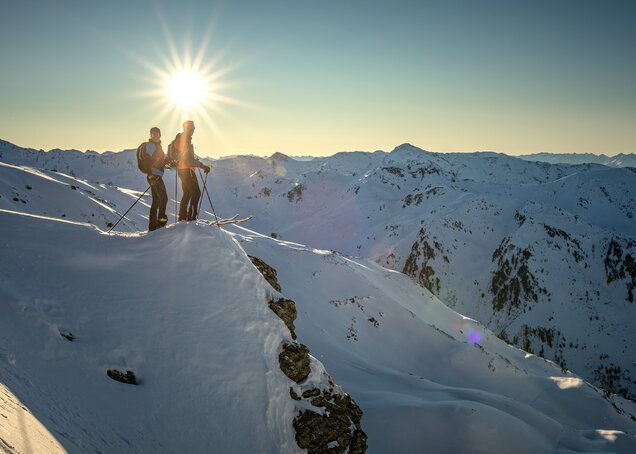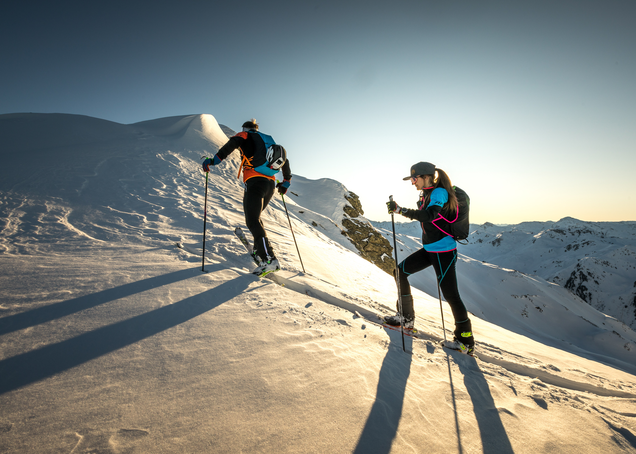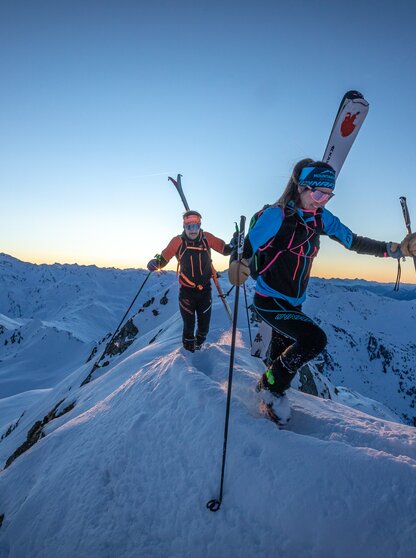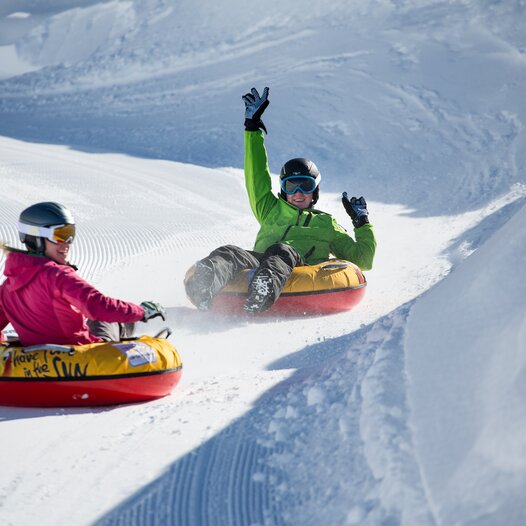 #ourtip
Snowtubing

Gerlosstein, the largest ski resort in the Zillertal Valley, offers visitors the chance to have a go at snowtubing. It involves whizzing down a special course on inflatable rings. Great fun for all the family.