Top location
in the Zillertal
Valley
Surrounded by 150,000 square metres of lush alpine pastures and offering fabulous views of the region, the Hotel Theresa in the heart of the Zillertal Valley is easy to get to both by car and using public transport. We will be happy to answer any questions you have about travelling here.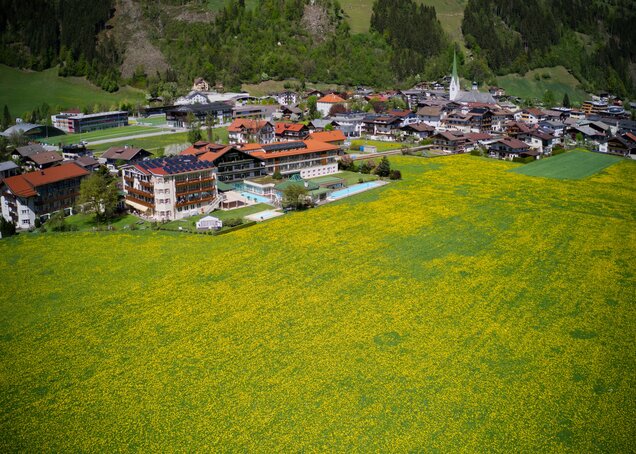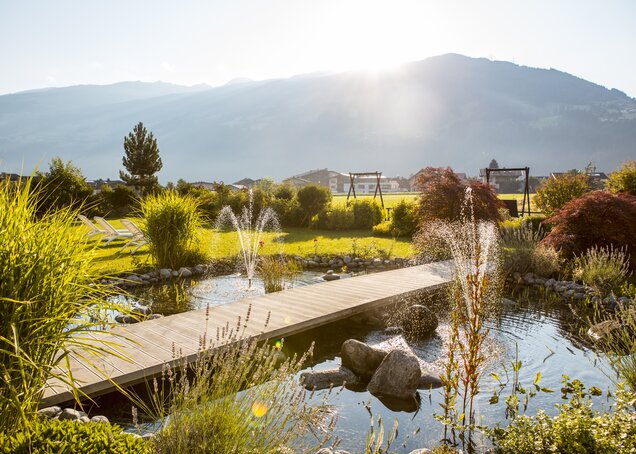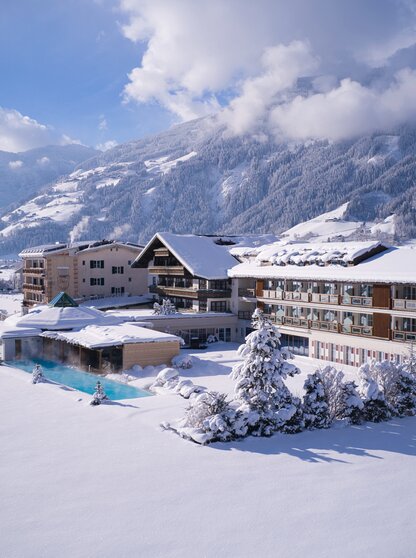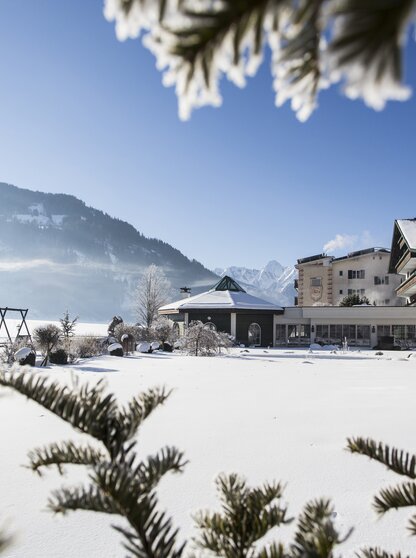 Getting to the Hotel Theresa
Take the motorway exit "Zillertal" and follow the main road (B169) for 21km until you reach Zell im Zillertal. After the small tunnel, take the town entrance "Zell Zentrum". After 300m you will reach the THERESA.
There are quick and easy train connections to the Hotel Theresa. Arriving from Germany, ta the train from Munich to Jenbach. Arriving from Switzerland, take the train from Zurich to Jenbach. There, switch to the Zillertalbahn line. This will take you to the nearest railway station (Zell) in 38 minutes. We will be happy to pick you up from the station.
The closest airports are Innsbruck (INN - 59km), Munich (MUC - 180km) and Salzburg (SZB - 162km). We will be happy to pick you up (for an additional fee) or arrange a transfer for you from the airport to our hotel.